Derek Lynch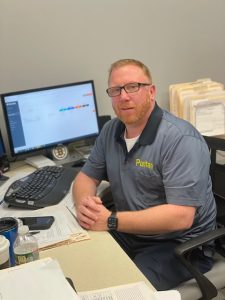 Derek Lynch – Operations Manager
Derek Lynch has been with Puritan Restoration since 2017 and in the restoration industry since 2005. He started his career doing catastrophic clean up after hurricanes and now helps people in his hometown that are impacted by water, mold, or fire damage. He prides himself on providing excellent customer service, making sure every job is done to industry standards, and most importantly ensuring that our customers are happy. He lives with his girlfriend Robyn of five years and their two dogs, Daisy and Bones. He is a huge Boston sports fan and likes to take summer vacations in Maine and play occasional street hockey.
Garrett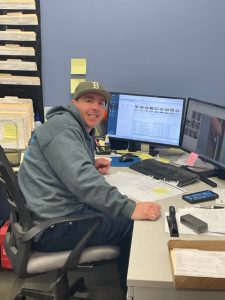 Garrett Sapienza – Project Manager
Garrett has been in the restoration business for 5 years. When he is not working he enjoys taking his 4 year old son to the park and helping his family. Garrett is an avid Boston sports fan.
Ryan Ward

Ryan Ward -Project Manager
I have been working in the Restoration Industry for 15 years. I am a Military Veteran who prides himself on excellence. I'm happily married for 10 years and have 6 beautiful children. During my free time I enjoy spending time with my family and watching our great New England teams play!
Helder Goncalves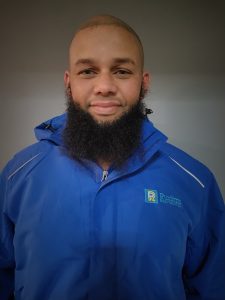 Helder Goncalves -Lead Technician
My homeland is Cape Verde, I'm happily married to my wife Ana, and we have a beautiful 5-year-old son who I love spending lots of time with. I enjoy the outdoors and collecting toy cars from my travels. I love to cook and spend time with my family. I would like one day to visit Dubai. One of my favorite team is the Celtics!
Jose Gomes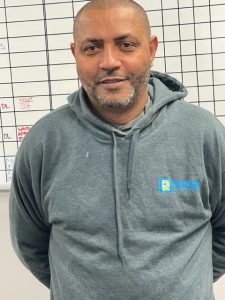 Jose Gomes- Technician
I am a huge soccer fan; my favorite team is Benfica from Portugal. I love to listen to Cape Verdean music. I am from the Cape Verde Islands on the west coast of Africa, specifically the island of Brava, also known as the island of flowers!