Top 5 Questions To Ask A Water Damage Restoration Company!
In our service area, there are many water damage restoration companies. How do you decide who to work with?
This is a good question because water damage is a problem that impacts thousands of consumers every day and the average cost throughout the US is about $7,000.
Water can cause more serious damage than just getting things a little soggy. In many cases the damage to the structure is not confined to just the water line. The drywall, wood, and even concrete used in many structures can act as a sponge which will then cause the water damage to extend much higher and deeper into the structure.
Also mold growth can happen after a period of time and often will appear long after the water damage. To prevent mold growth and structural damage, it is important that water damage is mitigated properly and effectively.
One of our goals is to educate consumers about mold, water damage, fire prevention, and other potential problems that harm your home and/or business.
There are many companies that offer water damage restoration services. The questions below are the top 5 that we are often asked when consumers or business owners give us a call.
Puritan Restoration, proudly serving residential and business owners in Norwood, Newton, Framingham, Cambridge, Needham, Brookline MA and surrounding areas, is passionate about helping our customers with their water damage concerns. We specialize in water damage restoration and mold removal. Our staff are highly educated and trained on all aspects of water damage restoration. We are also experts at indoor air quality because your health and well being is our biggest concern. If you think you have water damage, please give us a call, 617-527-2229 or send us an e-mail
1. What Is The Response Time?
This is a great question because floods and water damage happen all the time, 24/7, and when there is an emergency water situation you want to ensure that the restoration service you call is available 24 hours a day, seven days a week.
Puritan Restoration is available 24 hours a day, seven days a week. Our experienced staff are available to assist you at all times.
2. What About Certification and Licensing?
How Important Is This?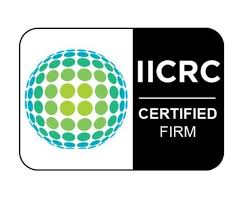 Reputable restoration firms are dedicated to ensuring that their staff have the proper certifications to perform the work.
Proper training is so important because the goal of restoration is to restore the property to pre-damage condition. This can only be done if proper procedures are followed. For instance, if a water damaged basement is not dried out properly this could lead to future mold problems. The key is to ensure that all areas are dried properly before any rebuild occurs. Inexperienced contractors with no training may not do this, which will lead to costly repair and mold problems.
At Puritan Restoration, we are an IICRC certified firm, meaning that our firm adheres to industry-standard cleaning, inspection, and restoration procedures.
3. How Much Experience Should The Contractor Have?
Experience counts in this business. The more knowledgeable and years in the business, the better.
Since 1982, Puritan Restoration has dried over over three thousand homes. Practically every job we have had, we hear the same question from our customers:
"How can you tell my walls are wet, they look fine to me?"
This is the reason we use moisture meters.
Because of our experience, we use two types of moisture meters:
Penetrating moisture meters use two sharp pins or probes that are inserted into a material or structural element which you suspect is wet. An electrical current passes from one pin to the other and the resistance is measured and that resistance determines the amount of moisture within the material. This type of meter is great for determining the moisture content in wood and for checking to carpet for moisture as well.

Non-Penetrating moisture meters do not use pins, but rather sensors. These types of sensors work by sending an electronic signal into the material and measures power loss. The benefit of using this type of meter is that you do not have to put holes into your drywall to determine if it's wet or not. Also, you can check large areas quickly to determine where the moisture is located.
This is just one example of why experience matters.
4. Can You Provide Me With Testimonials and References?
Absolutely! Many leads for Puritan Restoration are the direct result of testimonials and referrals we receive from commercial and residential clients.
Puritan Restoration has been servicing the Norwood, Massachusetts and surrounding areas for more than 40 years. We are experts at water damage and proudly veteran owned. Our business has thrived for all these years because of the repeat business and positive referrals we often receive.
5. Do You Work With Insurance Companies?
Yes, we work with all insurance companies.
We use the latest water damage restoration estimating technology. That means we understand their language, and communicate with them to help resolve your insurance claim fast. If you're a "do it your selfer," this might be the best reason to get your property dried professionally.
When water damages homes and businesses, whether it's from storm damage, over the ground floods, or leaking pipes, be sure to act immediately!
Got Water Damage and Flood Questions?
Have questions? Contact us today to learn how we can fix up your water damage and get your home or business looking like new again. Peace of mind is just a phone call away!
Puritan Restoration is here to help. We provide water removal and other restoration services! Call us at 617-527-2229.